April 26, 2022
Rhode Island, meet your Inno Madness winner
When you're in college, the thought of planning out the first steps of a lifelong career can be daunting, to say the least. Rhode Island-based Wingspans says it is changing how that process works by connecting students and industry in a more meaningful way. Students are introduced to people and careers that align with their interests, receive hands-on career advice and get help creating a portfolio and plotting a path forward on the platform, according to founder Lindsay Kuhn.
"We help students find a career they love and help companies attract talent and fuel diversity," Kuhn said. "We know it's not easy to choose a career when you don't know the day-to-day details of a job, see the breadth of opportunities, or have role models that look like you."
It's been a big month for Wingspans already. In addition to moving to the finals of Greenlight Maine competition on PBS, the Shark Tank of Maine, the company took the top spot in Rhode Island Inno's Inno Madness bracket last week.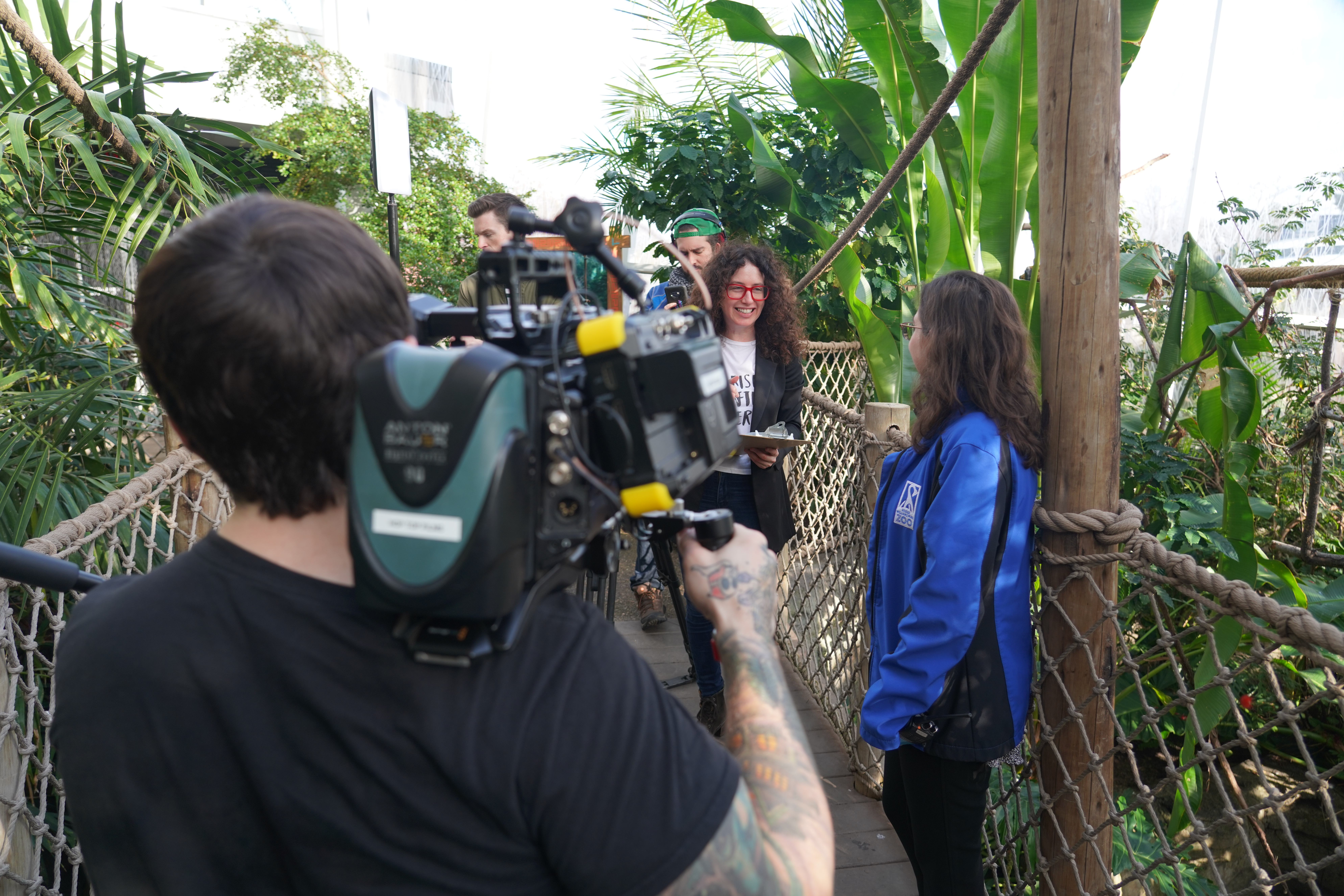 In addition to Wingspans, Inno Madness included 15 other Rhode Island-based startups who faced off throughout several rounds starting in March.
According to Kuhn, Wingspans has raised $300,000 to date, including a friends and family round, a Kickstarter campaign, and grants. The company has also received funding from the Rhode Island Department of Education, National Science Foundation, RI Public Broadcasting Service, and CTE grants. Kuhn said the company plans to raise a pre-seed round of funding this June.
In addition to Kuhn, the Wingspans team includes CTO Alex Chiclana, educators MacKenzie Abernethy, Ingrid Prioleau, Sonia Ortega and journalists Phoebe Neel, Robert Florida, Marie Holmes, Yuniya Khan.
Khun said it also tapped a team of Brown University students (Vanessa Sedore, Hayden Sisemore, and Lisa Liong) to work at its headquarters in Providence.
Through the Wingspans platform, students can assess their interests and skills and build a portfolio, but the real difference, Kuhn said, is the testimonials.
"These 700-plus authentic career stories, including videos, are our differentiator. They are authentic, not sugar-coated, first-person accounts of the day-to-day of a job," she said. "They build a portfolio that showcases who they are. As they go through the site they can bookmark all of the content that resonates with them so they can return to it later."
Kuhn said Wingspans has set the goal of onboarding 500,000 students by this fall. Over the last year, she said, they hit the milestone of 100,000 students using the platform.
"This year we focused on building relationships with schools and organizations and partnered with 12 schools or organizations, more than half of them are paid," she said. "We charge schools a nominal amount to provide our platform to their students. The average annual transaction for a company is based on the size of the company and the number and complexity of videos produced."
Wingspan's current partnerships include The MET, Charette High school, Community College of Allegheny College, Cape Fear Community College, and Northland Pioneer Community College, among others. They also recently partnered with the Central Maine Growth Council to address labor challenges in the region, Kuhn said.
"We are actively working within the Dirigo Labs cohort to secure partnerships and introductions to local, regional, and statewide businesses to support Maine-based innovation, job growth, and retention all while celebrating a company's most critical asset: its workforce," she said. "We would similarly love to partner with stakeholders in Rhode Island to support Rhode Island-based innovation."
- Originally posted on Rhode Island Inno, a subsidiary of Biz Journals