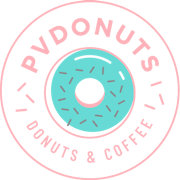 PVDonuts
One word that describes us
Indulge
About PVDonuts
What Makes Us Special

Our donuts are hand-rolled every morning.
What We Do
We make huge donuts that are made, rolled, cut, and dipped by hand.. all of them. We use a 24 hour raised brioche based dough for our brioche-style donuts, which is a bit different than the traditional yeasted donuts that people are used to. We also make an old fashioned type of donut and offer varieties of monkey bread. Twice a week (Wednesday and Sunday) we offer vegan donuts as well!
We do a monthly rotating menu with a handful of menu staples. This allows us to have a blast creating new donuts every month as the entire team gets involved, not just the kitchen staff. We even take recommendations from customers, and on occasion, our customer's ideas have made it onto our menu! Changing things up monthly keeps it exciting for us, and our customers because it gives them something new to come back and try. It also gives us the opportunity to work with different local businesses all the time and do surprise collaborations.
Here are some of our staples:
Dave's Coffee Milk: This donut comes in a brioche-style. Another way we work with local vendors is to incorporate their products into our menu! Dave's Coffee is a Rhode Island-based coffee roaster, and they make this delicious coffee syrup that we use for the frosting on donut (along with crushed espresso beans, not by Dave's though). For people that aren't from Rhode Island, coffee syrup is like chocolate or strawberry syrup that you put in milk to make "coffee milk" - just imagine coffee ice cream melted down. This is basically a menu staple.
Cereal Milk: This is another menu staple, and we've been sticking with fruity pebbles pretty consistently. We essentially let fruity pebbles soak overnight in milk, and then we use that milk to create the frosting and then top it with new, crunchy fruity pebbles. This comes in our brioche style.
Toasted Coconut: This is an old fashioned donut, and it was a big hit for us when we were only doing wholesale, so we bring it back once in a while. It's pretty straightforward! We layer toasted coconut on top of a classic vanilla glaze. Simple, but delightful.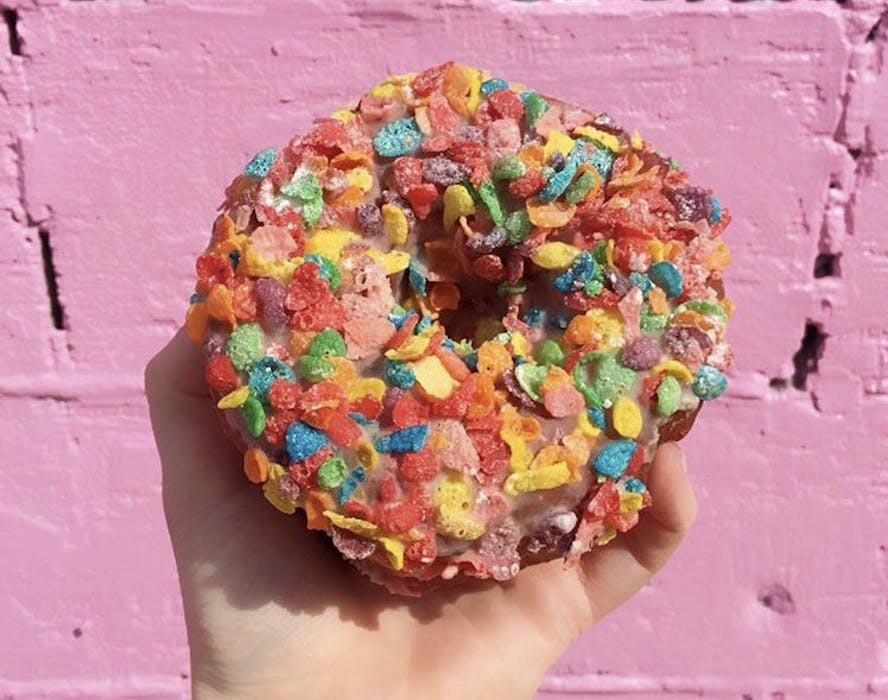 Our Culture
We're a crazy bunch that just loves to have fun, create delicious donuts for the city that we love, and make people happy with our creations.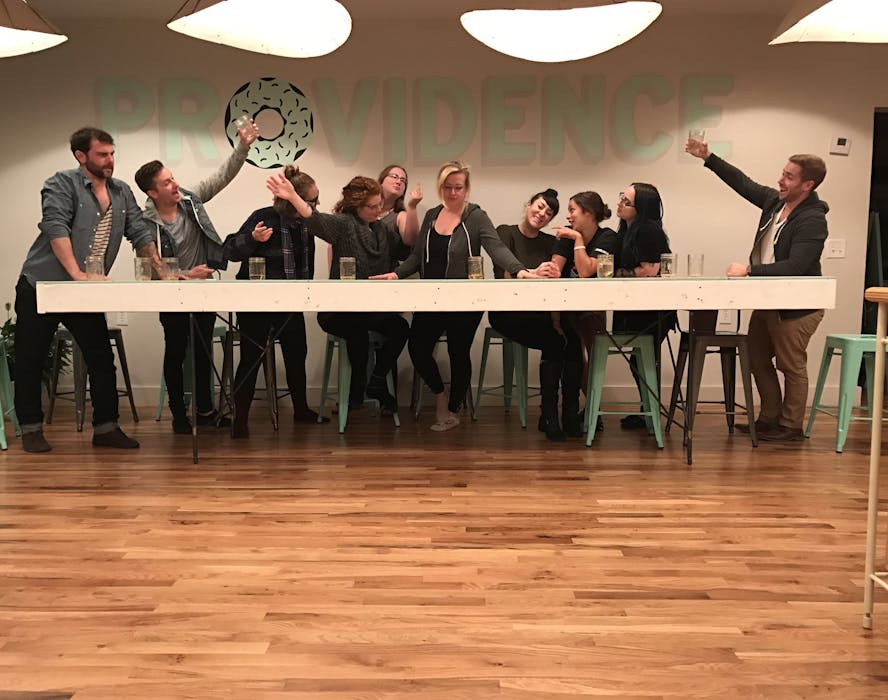 More About Us